Our company was created almost 10 years ago. Recently incorporated in the State of Texas as a Limited Liability Company. The combined experience of our chefs exceeds over 30 years in the kitchen working in some of the best places in this country.
The idea of creating a My Catering Company.com near downtown Houston was to enable us to serve more effectively since any point in the city is easily accessible.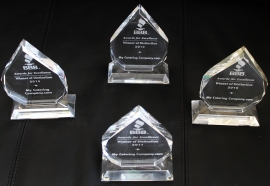 Also.... Back to back Excellence Award from Talk of the Town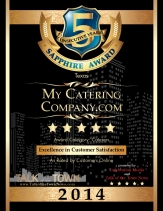 We've have thousand of customers since we opened for business - some of the names include.
Our General Manager who has been instrumental in the success of My Catering Company.com His business expertise of over 25 years in business management and finance have been invaluable in propelling this company forward. Left the oil industry to pursue an entrepreneurial career with the support of family. After 10 years in the food industry he has taken a start-up company to the top.
Copyright © 2014. My Catering Company.com LTD. CO - Catering in Houston TX. All Rights Reserved.
Catering In Houston Since 2004